(.)
(.)
Coming in October School Holidays 2018
The school of your dreams! At Knight School you will wield a sword, fire a bow and arrow, ride a horse,
build a trebuchet, design a shield, make chainmail, slay a dragon, and much more!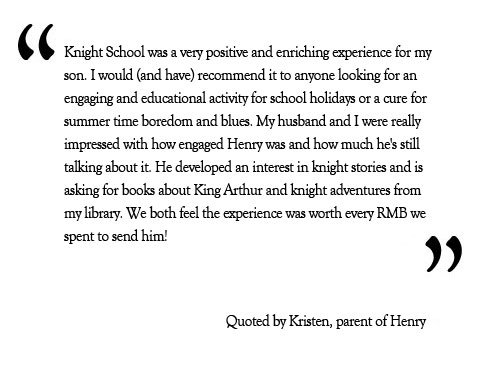 Information
Ages 7-13. NT$ 20,000 for 5 day camp, including transportation, all equipment and training fees.
Pick up and drop off each day from central Taipei and other pick up locations.
You will be taken to various different locations each day on the camp bus, including an archery centre, a fencing centre, a large (battle)field and a horse-riding centre, all around Taipei.
Please bring a packed lunch and wear comfortable clothes.
Contact us at info@imagine-taiwan.com
Note: This Video is borrowed from Imagine Beijing. The Taiwan Knight School is similar but has some differences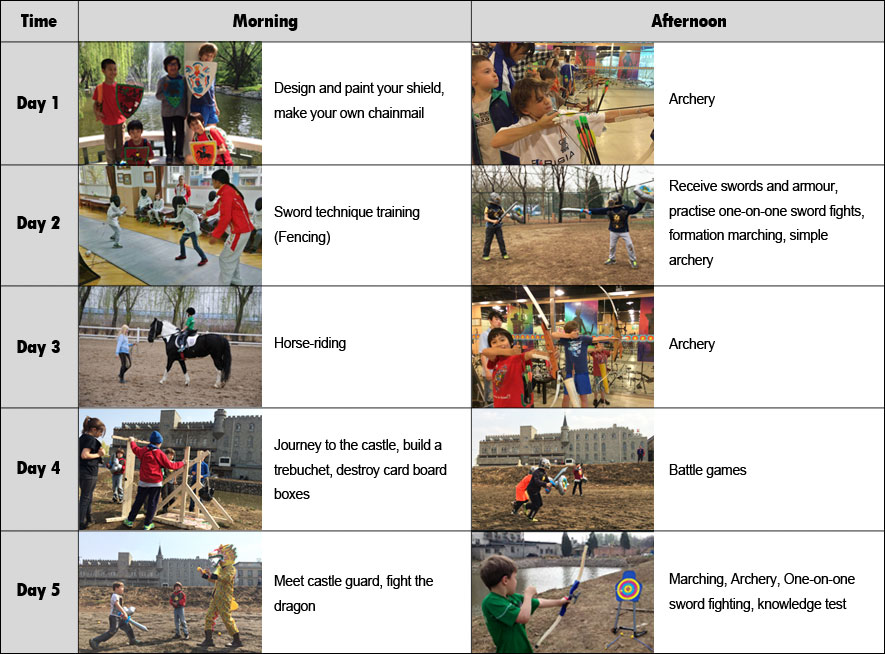 Note: This itinerary is borrowed from the Beijing Knight School, to give a general idea. The Taiwan schedule will be a little different. We will update it as we confirm the detailed itinerary nearer the time.